GreenLaw iPad Mini 5/4 Keyboard Case – Protect and turn iPad Mini 4/5 into a laptop like
iPad mini can be an extremely convenient and alternative option to a laptop (to a certain degree) or bigger size tablets/entertainment gadgets. However, typing on the tablet screen itself can be annoying at times (for me at least) and pretty sure some of us would prefer to have a keyboard presented at the right time whenever you needed to type words on your iPad minis. Getting an external wireless keyboard would be an instant thought in this case, but, to bring along an "extra" keyboard on hand or even in your bag would be inconvenient/troublesome. The keyboard case offered by GreenLaw for iPad mini 4/5 would be able to give you the convenience that you may be hunting for all along.
This case is unlike the ordinary ones (most cases sold in the market) which only protect your iPad mini from scratches/damage but it is built-in with a Bluetooth keyboard plus it comes with iOS supported shortcuts too. With the keyboard plus case functionality, it turns your iPad mini into a laptop "look-alike" device and make it look more like a single device than having to bring extra gadgets (i.e. an additional wireless keyboard) just to fulfill your typing need. The wake/sleep functionality like the smart cover gives you the convenience to access your iPad mini without any extra pressing and saves battery consumption (to certain extend) too. The case is allows your iPad mini to be rotatable so that you can view the device's screen at different angles plus you are allow to turn the tablet into a full tablet mode still than a laptop-like mode instead.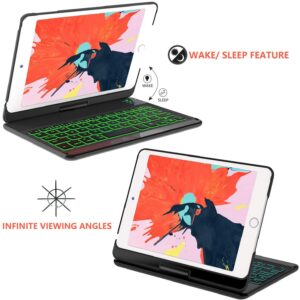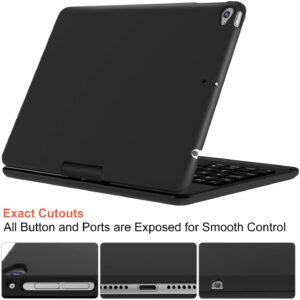 The keyboard has the back-lit functionality so that you can even use it conveniently when you are at a dark room/space/area. You get to choose from 7 different back-lit colors to suit your eyes and/or preferences. Note that this keyboard case is only suitable for certain iPad mini 4/5 models and it does support the older iPad mini models as clarified. Looking for something to treat yourself, your love one or even the iPad mini? Tech it out the details or this convenient, travel-friendly and stylish iPad mini 4/5 case @AMAZON!