Geyes Folding Keyboard – Universal Mobile Device Compact Keyboard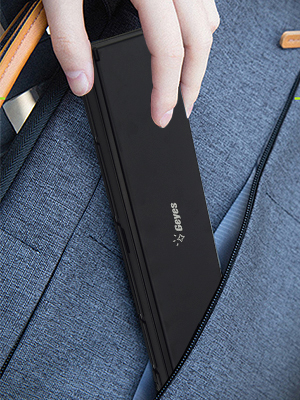 If you like to type with a physical keyboard than using the mobile device's on-screen keyboard itself, you may find it useful to bring along a bluetooth/wireless keyboard with you when you are away from work desk or out for business/leisure trip. However, it could also be a hassle to find a space to fit in a wireless keyboard that may be wide and lengthy when you are packing up your travel/work bag. A compact keyboard that can be folded into a smaller size like the Geyes Folding Keyboard may works for you.
When folded, this keyboard is measured only at ~ 55 x 222 x 20mm and weighs ~200g, making it a gadget do not eat too much of your bag space where you may still have plenty of room for your other essentials (depends on the size of the bag you are bringing as well actually). Its a universal compact keyboard for most of your mobile devices in the market considering you can switch the keyboard to match with the different operating systems (Android/Windows/iOS respectively). To make the keyboard to be compatible with the different operating system, you need not move your hand away from the keyboard or typing posture, with a few couple of keyboard button pressed, they can be switched.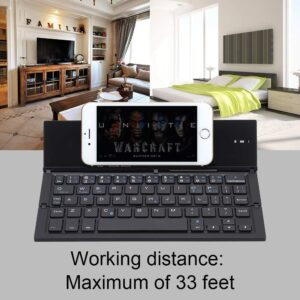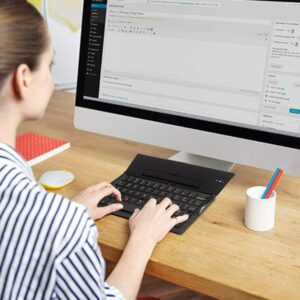 In case if you are using it for your mobile devices, you can fold this keyboard into a form that comes with a stand for your tablet or smartphone. This would help gives you a good view angle especially when you are typing with this keyboard. And in case if you want to use it for your desktop instead, you can leave it in a total flat form as well. The keyboard itself is rechargeable but when it is at full charged, it can be pretty durable. It can last up to ~ 100 days of standby time and if it is in continuous use, it can last up to ~64 hours.

If you are looking for a compact keyboard for your tablet or smartphone, tech it out the details of this travel and OS friendly folding keyboard @AMAZON!