GASBIT 15-in-1 USB-C Hub – A one stop hub with wireless charging pad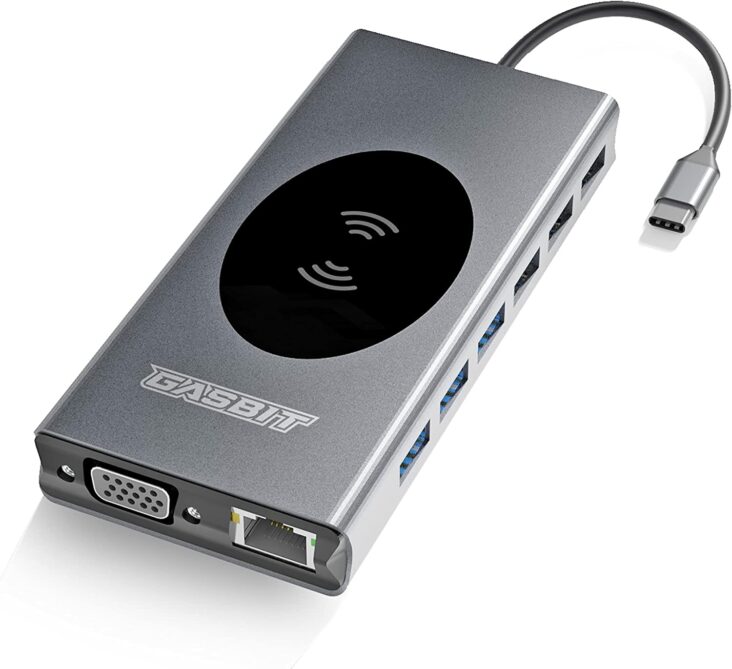 Owning multiple portable devices is becoming a norm. And when it comes to traveling, it is possible for a traveler like myself to bring along these portable devices with me. Laptop, tablet and smartphones are the possible devices to bring along when traveling at least. It would be inconvenient to bring along charging adapter for each of these devices in your travel bag. They can easily contribute to the weight and spaces which is not helpful especially when traveling. A USB-C Hub like the GASBIT 15-in-1 Hub do not only extend your laptop/tablet ports but can be a one stop charging adapter for your different devices too.
With many simplified and space saving laptops/tablets design in the market, many are struggle with providing more ports. And a USB-C Hub like the GASBIT is often an option to compliment these devices. Extending more ports and introduces more functions when connecting to laptops or tablets. The GASBIT USB-C Hub in this case, is not shy from providing the necessary ports. It is built with 3x USB2.0 and 4x USB3.0 ports to allow connecting the laptop/tablet to have access to more USB accessories. It is also equipped with a USB-C PD port so that the attached device can be charged when the hub is in used.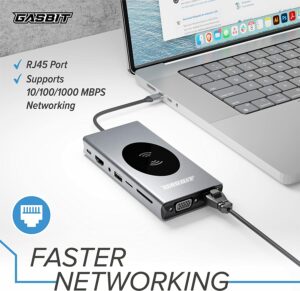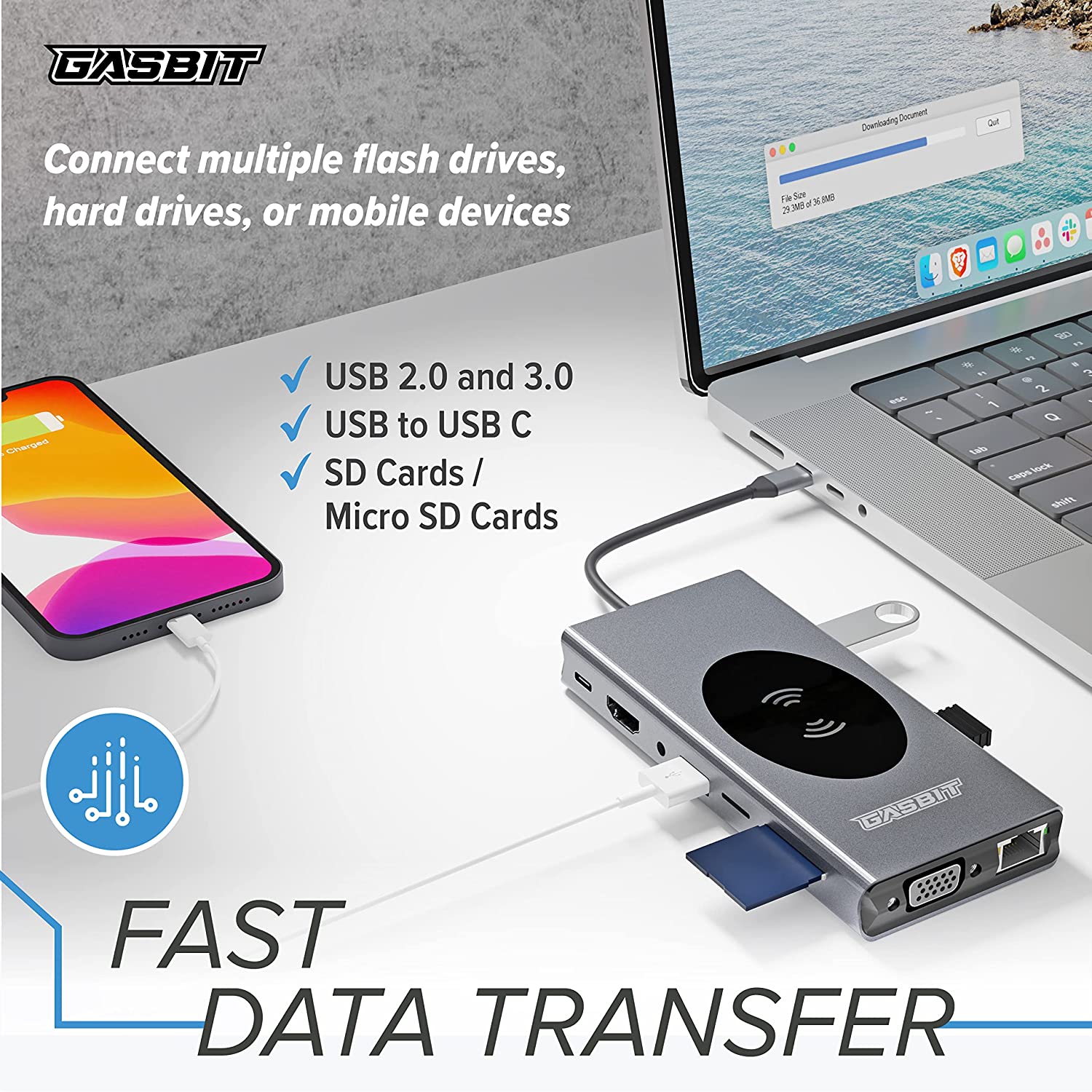 This gadget is also equipped with an audio jack in case a cable audio tool is preferred over a wireless. It has an RJ45 port built-in too to enable the device to be connected through LAN cable for faster network connection. The HDMI and VGA port allows the device's display to be extended to not one but two external displays simultaneously. Another highlight of this hub is that it is built with a wireless charging pad. This allows a Qi enabled smartphone to be charged when the hub is active. This simply allows us to skip bringing along the different charging adapters just to charge the different portable devices. This single gadget can be a one stop item to charge devices and also extending ports for laptop/tablet during travel.
Tech it out the detail specifications of this multi-ports and wireless charging capable hub @AMAZON!