GAEMS Sentinel Pro Xp – Portable Gaming Monitor for Game Consoles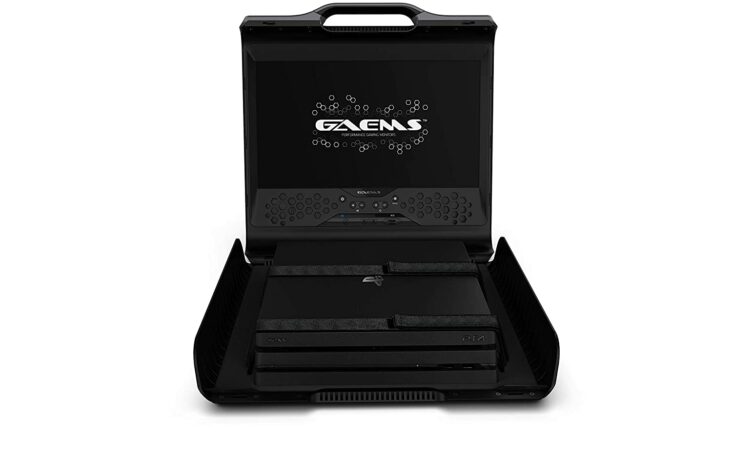 The GAEMS Sentinel Pro Xp is not just one of the many portable monitor available in the market, but it can also turn your gaming consoles (i.e. Xbox One X, Xbox One S, PlayStation 4 Pro, PlayStation 4) into a portable like mode especially when you want to travel with your favourite "non-portable" game consoles. (Disclaimer: Consoles shown in the photos are not part of the products) Instead of bringing your laptop and a portable gaming console, you can bring your favourite gaming console during travelling!
This briefcase like case is built-in with a 17.3″ FHD 1080P IPS display and it has space for you to slot in your gaming consoles (please check the gaming console compatibility that fits). This allows you to setup a personal gaming environment and you can bring it along wherever you are going (i.e. leisure or business trip, etc.). You need not worry about whether if the place you are going to supply you a compatible monitor and you can still enjoy your games by plugging it with power source. The display itself can give you up to 1920 x 1080 resolution and a refresh rate ~60Hz. The case dimension is TSA friendly, hence the Sentinel can be fitted in most the flights' overhead carry-on compartments or under the seat.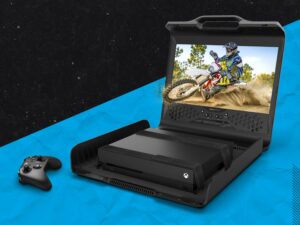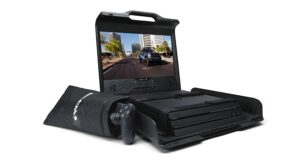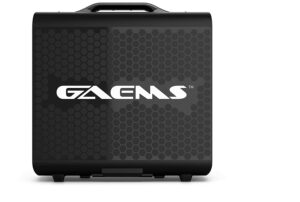 The Gaems Sentinel Pro Xp is also packaged with HDMI cable to allow you to connect your game console with the portable monitor and it comes with an additional accessories bag too so that you can pack along other gaming accessories safely such as the controller, power supply, cables, etc. The portable monitor is built-in with 3W stereo speakers to give you not just the visual experience but also the hearing experience. Alternatively, there are two 3.5mm audio output jacks available for two players in case you would like to play with your favourite headset on instead.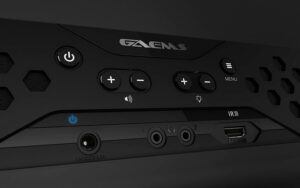 This portable monitor also comes with a remote control in case if you do not fancy navigating/operating the display via the direct button on the device. Tech it out the detail specifications and see how this device can turn your "non-portable" gaming console into a portable-like mode @AMAZON!