Cosmo Communicator – 3 devices in your pocket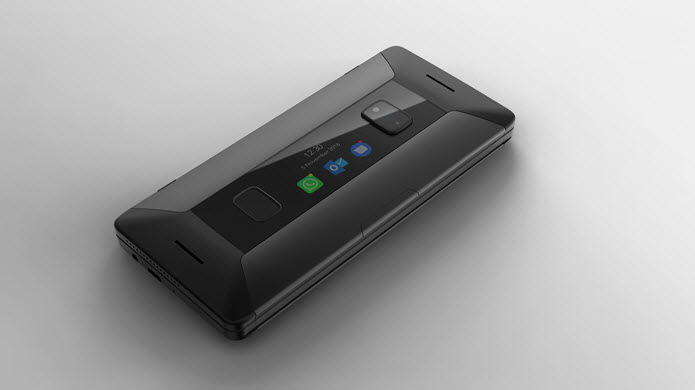 It would be extremely convenient if you could have your phone, laptop and camera in your pocket. You could then have more space in your baggage for other essential items when traveling. You don't need to bring your laptop bag which could be huge in size when you are are traveling short distance but still get to deliver something while you are on the move. Cosmo Communicator makes this possible.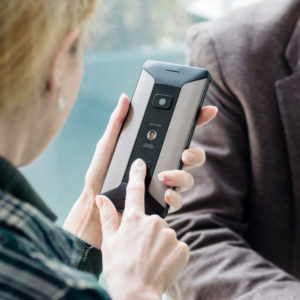 This single device is actually a smartphone as well as a laptop that runs in Android 9 OS that also supports Linux OS. It comes with a 24MP camera as well. Hence, this gives you a smartphone, laptop and a camera in your pocket!
This device has a 2″ colour plus touchscreen display on the external to allow you to have control over phone calls and notification instantly and easily. On the inside, it comes with a 6" colour touchscreen display as well as a fully functioning keyboard that makes it a pocket laptop for you. The keyboard comes with backlit functionality allowing you to be able to utilise the keyboard when you are in the dark too.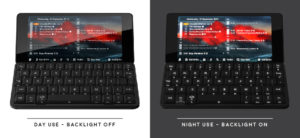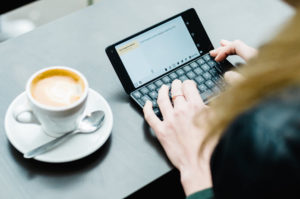 Deep inside the Cosmo Communicator, it is built with the Mediatek P70 8-core processor, a 6GB RAM plus a 128GB storage. There is microSD slot available to allow you to give this device more storage. Connectivity wise, this device is able to handle dual 4G SIM connections plus it has Bluetooth, NFC and Wi-Fi communications too. Here are the snapshots of what this device offers externally and internally.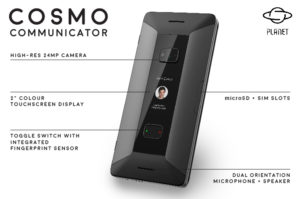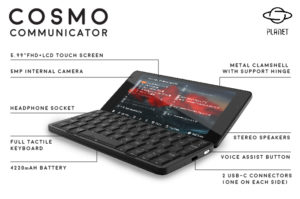 If you too are interested to have most of your essential portable devices to be able to slot into your pocket or bag easily, tech it out Cosmo Communicator @INDIEGOGO and back it up!