C-Force Portable Monitor – Travel with your monitor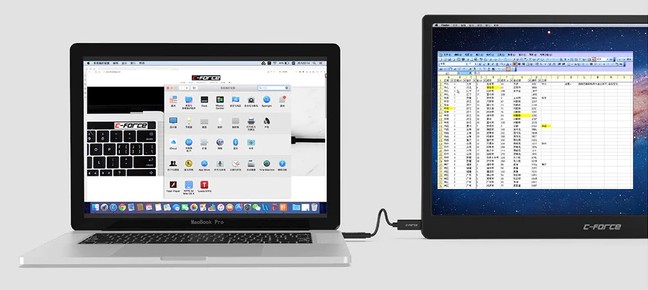 Ever thought of bringing along a monitor with you while you are traveling especially for work? You may have your laptop monitor with you but at times you wish that you could have a larger screen while you are away from your actual work space or you may fancy extending your laptop screen for higher productivity. Bringing along an actual monitor when traveling does not make any sense (to me)?
C-Force makes this possible with their portable monitor.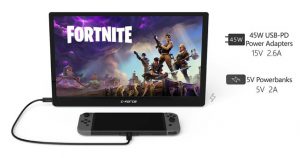 Weighing at only 750g, this monitor is capable to enlarge your phone (for example SamsungS8)/laptop/Nintendo Switch screen to 15.6 inch. And it would still deliver a screen quality of up to 3,200 x 1,800 pixel of resolution. It does require any power point to power up the display. You could either utilise the power from the device that you hook up to (i.e. your phone) or with a power bank will do the job as well.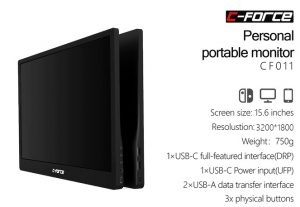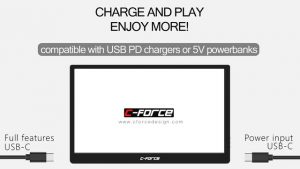 All you need is a C2C cable to hook it up from your device that contain a USB-C port to the C-Force's USB-C port itself. There is a catch though, your device's USB-C port needs to be a full feature USB-C type. Hence there is no need of bringing along any extra HDMI or video cable with you while you are traveling with it.
C-Force is currently holding a crowdfunding campaign @Kickstarter. And there are more features and specifications with regards to this portable monitor available in the Kickstarter page. So tech it out and give support to the project!