BYEASY iPad Pro USB-C Hub Docking Station – 7 in 1 hub and adjustable dock station for iPad Pro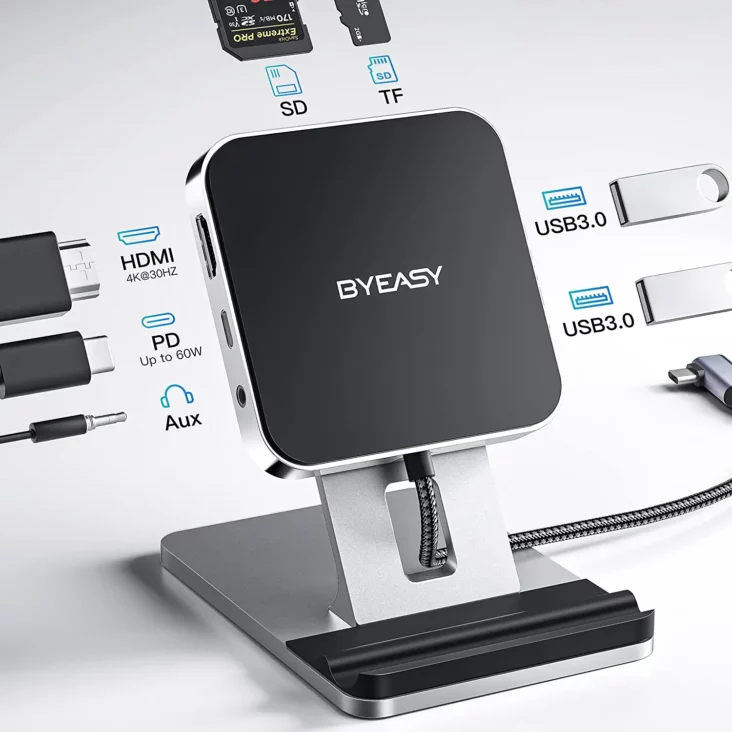 USB-C Hubs come in many designs and forms. It is one of the most popular gadget to compliment your tablet, laptop and smartphones. It is capable to extend ports when attached together with the device and offer other features too. With iPad Pro 2018 onward models being equipped with USB-C port as opposed to its lightning port, it enables the already powerful device to be complimented by more hubs in the market. The BYEASY iPad Pro USB-C Hub Docking Station is one of the many hubs that compliment the iPad Pro series even more.
At a quick glance, this gadget looks like a docking station which can hold an iPad Pro firmly and make it to stands. The docking stand's angle can be adjusted to suit your viewing mode as well. When the USB-C cable is connected with an iPad Pro, the tablet would then have access to more ports and extended its capability. If the stand is not needed, the hub can be detached from the stand easily. This then turn the hub into a standalone mini USB-C Hub Dongle. And being a USB-C Hub dongle by itself, this allows the device to be conveniently use by other tablets, laptops or smartphones too. Please check the compatible devices here.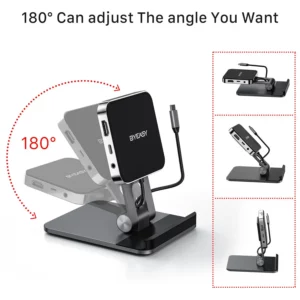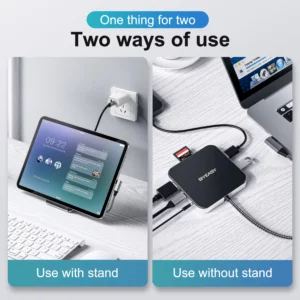 The hub is equipped with decent amount of hubs and relevant ports. It comes with 2x USB 3.0 port which allows data to be transmitted up to 5Gbps. Also, the HDMI port available allows the iPad Pro display to be extended to a bigger screen easily with 4K @30hz output. There are also 2x card reader slots which enable the iPad Pro to have access to data stores in an SD or TF card. Transferring the iPad Pro data into the specific cards can be much convenient too. The hub has got a 3.5mm audio port as well. This allows you to connect the iPad Pro with your favorite audio device without necessarily through Bluetooth. Lastly, there is also a Type-C port which supports PD fast charging with power up to 60W.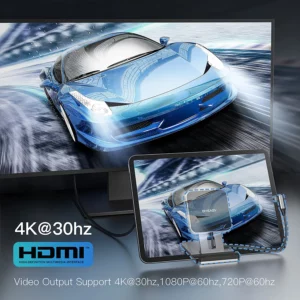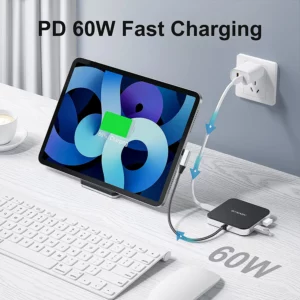 To set up a more organise work or leisure space with your iPad Pro, tech it out the detail specifications and features of this 2 in 1 iPad Pro's gadget @AMAZON!