Bluebonnet Leather MacBook 13" Pro & Air Case – Additional slots on your laptop protector
If you travel or work with a MacBook 13″ Pro or Air a lot, you may want to protect it from being scratch or damage in general. Like your smartphone, it can be protected with a laptop case that suit its size. Whilst there are plenty of laptop cases in the market for you to choose, the Bluebonnet Leather MacBook 13" Pro & Air Case is one that would be worth tech-ing it out too.
This laptop case made with genuine PU leather can support MacBook 13″ Pro or Air A1932, A1706, A1708, A1989, A2159, A2179 which are released between 2016 – 2019. If you are not sure which model your MacBook Pro or Air is, have a look at the screenshot below for a quick guide. And this case is built with magnetic clasp to ensure your laptop is closed securely when not in used. On top of that, this laptop case is also built in with a kickstand functionality. This helps giving you the convenience to work with the laptop on the go.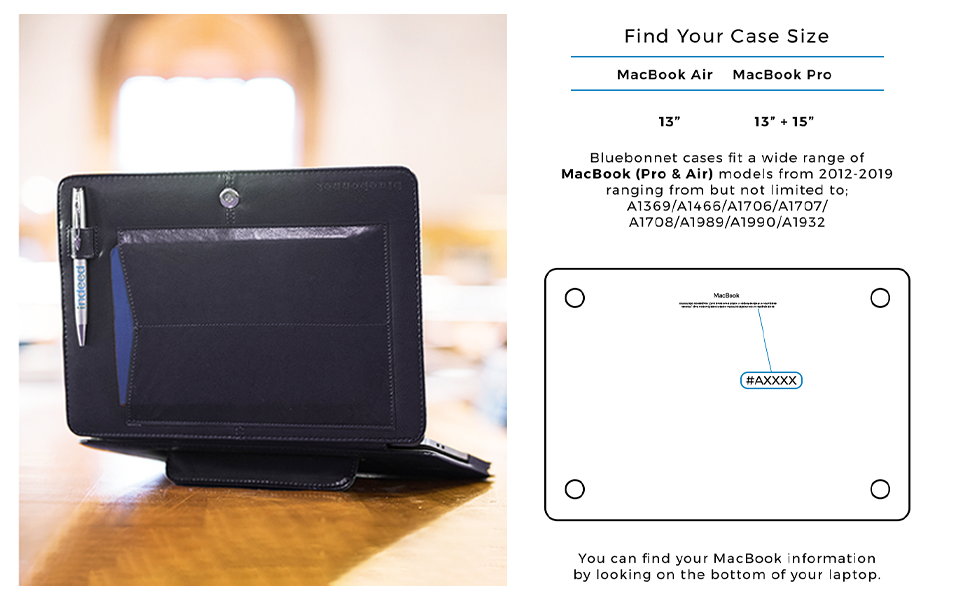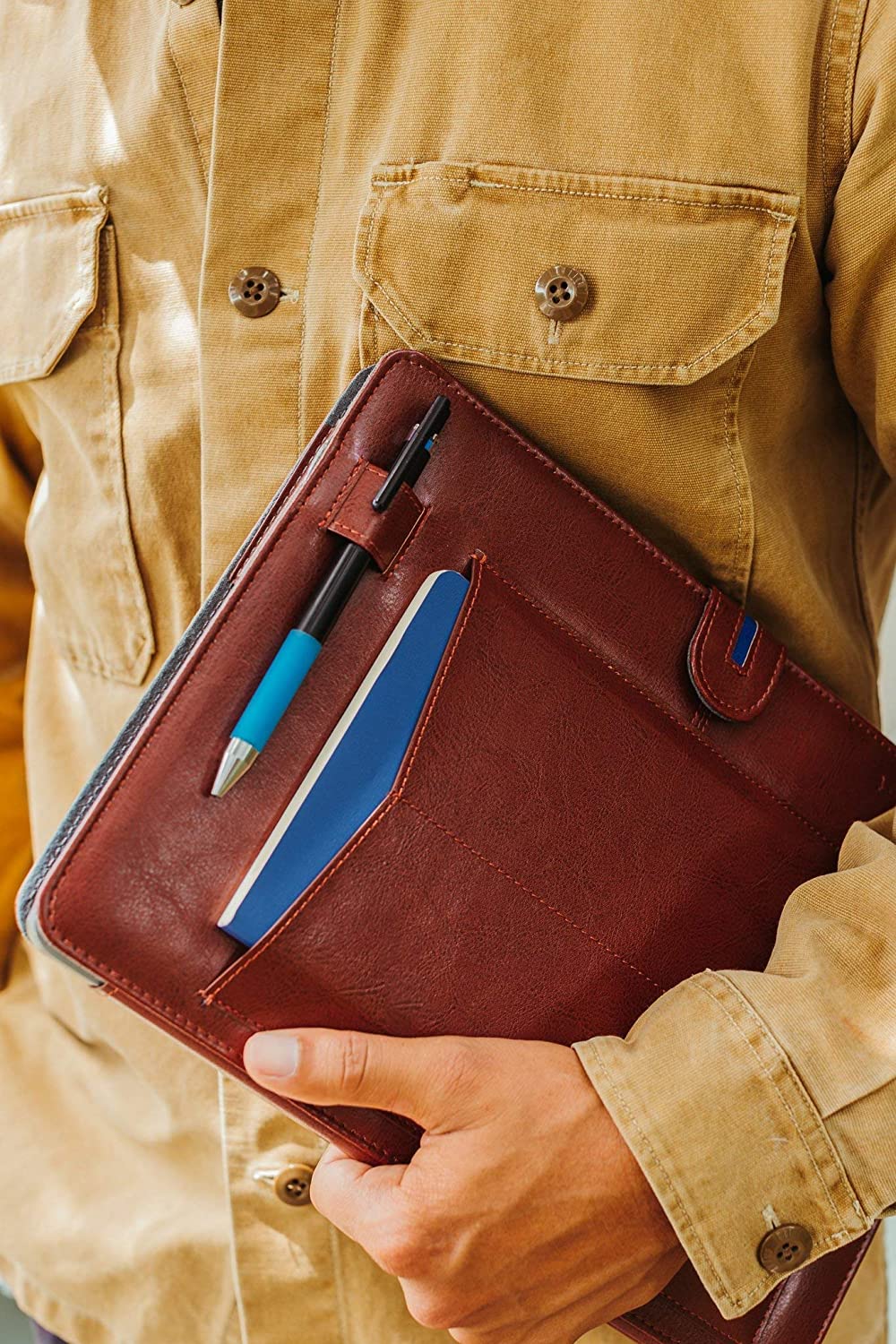 Its not just an ordinary laptop case, this case is also an organiser for some of your work essentials too (to a certain extent). This case comes with a pen holder as well as a notebook pocket. It helps when you need to travel from one place to another with only your laptop. For example, when you are heading for a meeting, workshop or class, you may need a pen and a notebook so that you can jot down any important notes. Bringing the extra pen and notebook plus the laptop may keeps your hand busy. With the pocket and holder available, all you need is just a hand to hold the laptop most of the time instead.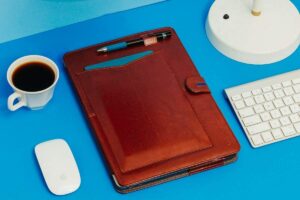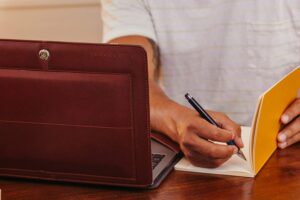 This laptop case helps you to quickly setup a workspace on the go and allows you to bring along additional essentials without bringing your travel or work bag along. Tech it out the details of this organised laptop protector @AMAZON!