Airbox – Wireless powerbank for multiple Apple products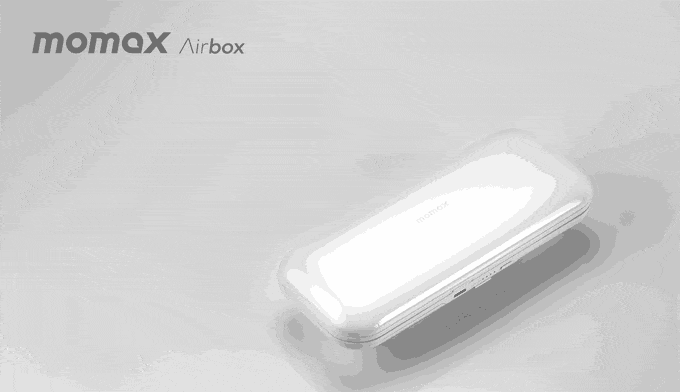 Bringing multiple chargers (or powerbanks) to juice up all your different Apple products when you are travelling, at work or just being away from home could be a massive effort (depending on how many Apple products you are bringing). A powerbank like the Airbox would be beneficial and convenient.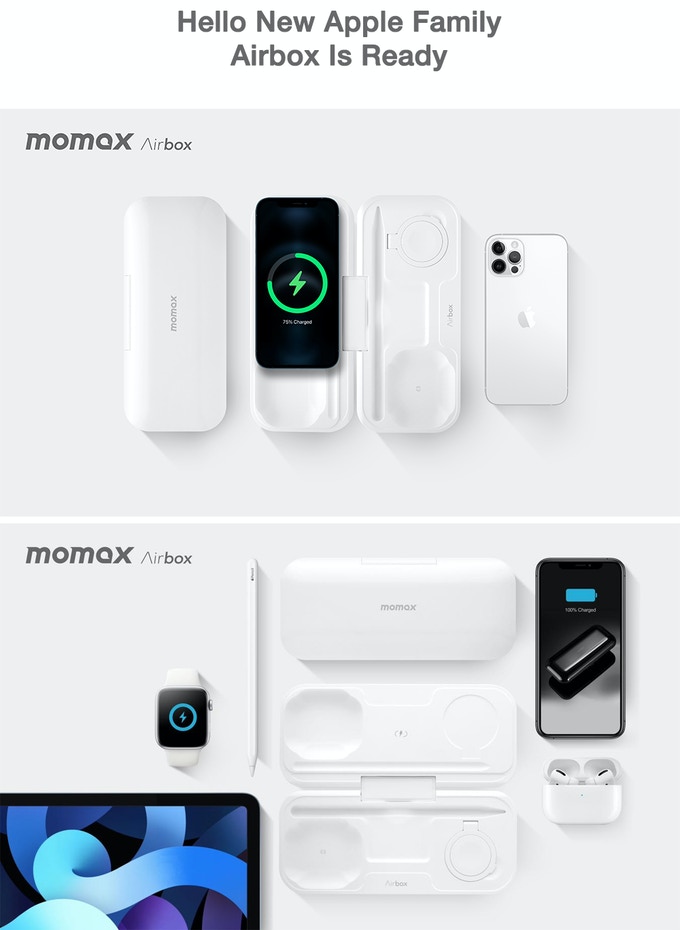 This fold-able powerbank can be treated as a full wireless charging solution for almost all Apple devices (for example Apple Watch, iPhone, AirPods 2/AirPods Pro, and iPad) not one at a time but simultaneously is possible. Its not just Apple product though, if you have a smartphone that is Qi enabled, it can be charged through this box too. And because its a wireless solution, there is no need to worry about bringing a lot of different cables, it could be as neat as just bringing the box and all your Apple devices whenever you are away from home will do. You may only need to consider bringing a cable to charge the power bank though depending on how long you will be away for and how many devices the built-in 10,000 mAh batter capacity can support. Following is just an idea of how many times each of the devices can be charged up from a 10,000 mAh powerbank capacity (the following image depicts number of time for either one of the device but not all at the same time though).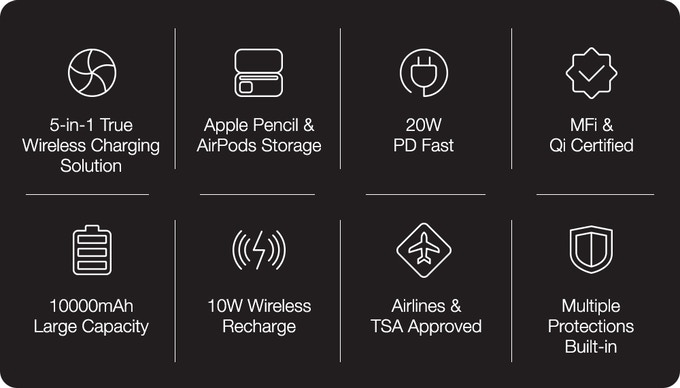 While its not possible to charge an iPad wireless with this powerbank, this box however also comes with a 20W USB-C PD fast charge output port to enable you to charge any non-wireless chargeable device (like an iPad) too. The powerbank can also produce up to 10W output when your phone is being charged wireless-ly. Besides charging up the powerbank via the input USB-C port, it can be recharged via wireless output too (i.e. 5 hours to fully recharge at 10W output supply). This powerbank isn't just an ordinary wireless powerbank device, with its foldable design and the compartments available, you can safely treat it as a storage case for your Apple Pencil and Apple Airpods too.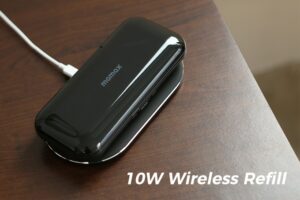 Following is a quick summary of this box's specification: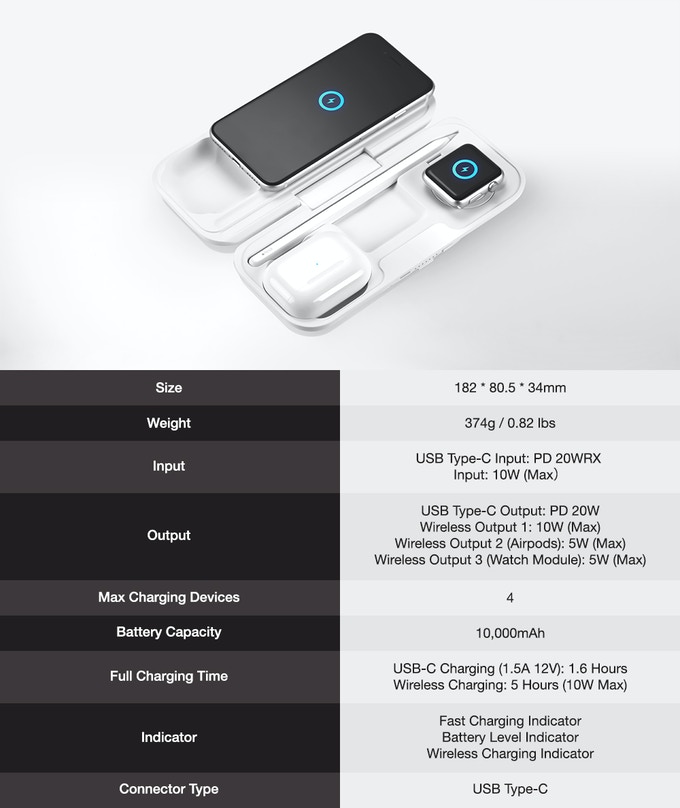 You can also tech it out the full details of this wireless powerbank plus storage case solution for most of your Apple devices @KICKSTARTER!