SUP Handheld Game Console – 400 Retro Games in your pocket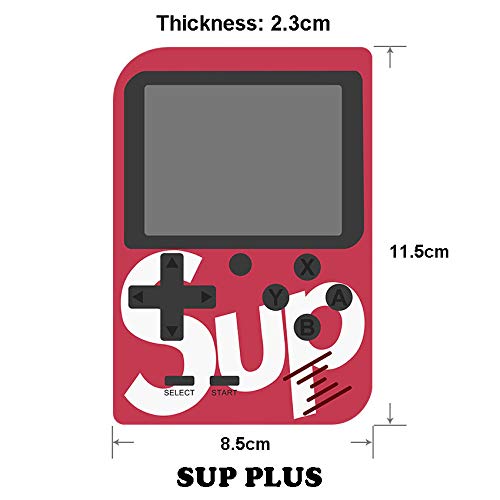 If you are up for some offline Retro games when you are traveling (or even during leisure) and you are not stingy of playing it all by yourself, the SUP Handheld Game Console may be the perfect fit.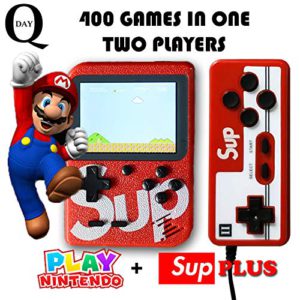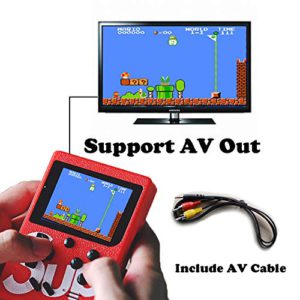 This game console is built-in with up to 400 retro games and with its size (~11.5 x 8.5 x 2.3 cm), you can easily slot this device into your pocket or travel bag and you can be entertained wherever you are without the need to stay online. When you are at home or in the hotel with a TV, this console can output its display at the TV via the AV connector so that you can enjoy the game in a bigger screen.
It comes with a player 2 controller too. This enable you to play games which supports 2 players along with your travel mate. Unlike some other retro game console that may require you to change the battery whenever it drained out, this console actually comes with a ~800 mAh rechargeable lithium battery. Hence, you can easily recharge this console via a USB charging cable just like how most of the smartphones are being charge to date.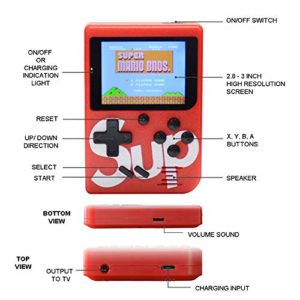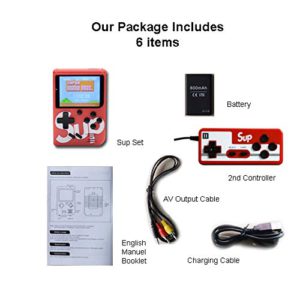 And here is a quick snapshot of what are the cool plus fun games already included in this device.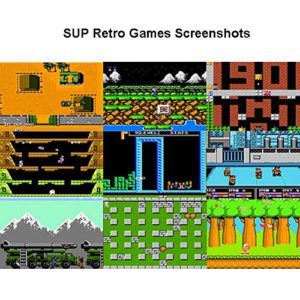 To keep yourself and your partner entertained in your next trip with fun retro games without the need to connect to the internet, tech it out this pocket game console @AMAZON!