Pwr Travel 5 in 1 Power Bank – All built-in charging accessories in one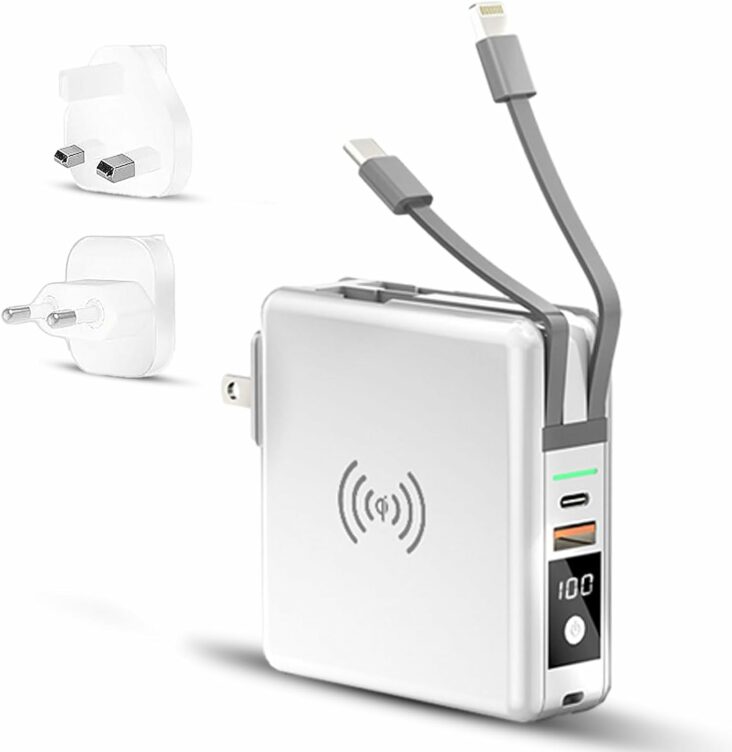 Having a power bank when travelling can give travelers a peace of mind. This is specifically applicable to commuters who rely heavily on their portable devices for work or even leisure. With many portable devices available in the market, more charging accessories may be necessary. The different devices may have different charging accessories. Imagine a traveler who own multiple of these portable devices.  Imagine the amount of different charging accessories one may require when traveling just to keep all the devices juice up. Having an all-in-one built-in accessories in a single portable charging solution like the Pwr Travel Power Bank can be ideal.
This 10,000 mAh power bank has ample amount of accessories already built-in together. This eases the packing process when preparing for travel. Plus it only weighs at ~250 g, making it a gadget that is not too heavy to travel with. The power bank is already attached with a foldable US plug. And there are separate UK and UE Plug converters available for travelers who will be traveling to different continent too. This allows the traveler to skip getting additional travel adapters to charge up the power bank. The wireless surface can supply up to 15w of power output against smartphones that are Qi enabled.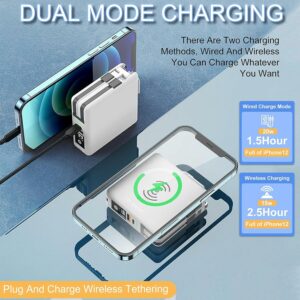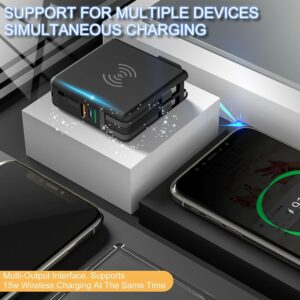 The Pwr Travel 5-in-1 Power Bank is built-in with cables of different points too. There is a USB-C cable as well as a Micro USB cable which is capable to convert to Lightning. This makes the gadget compatible to charge devices from various brands (i.e. Android OS, Apple iOS, etc.) without needing to bring additional cables. With the built-in cables as well as wireless surface, multiple devices can be charged simultaneously too. Its also worth mentioning that, on top of the built-in accessories, there is still a USB-C and USB-A ports available. This keeps the options to charge other devices through wired mode possible as well.
To ease your travel packing on your next trip and have all the necessary charging options available at anytime, tech it out this multi-features gadget @AMAZON! (Note that this product has received a low rating at the point of this article is written. It is recommended to check with the seller in case if there is any additional questions before making any purchase decision)