Etronik Weekender Overnight Bag – A handy travel bag in women style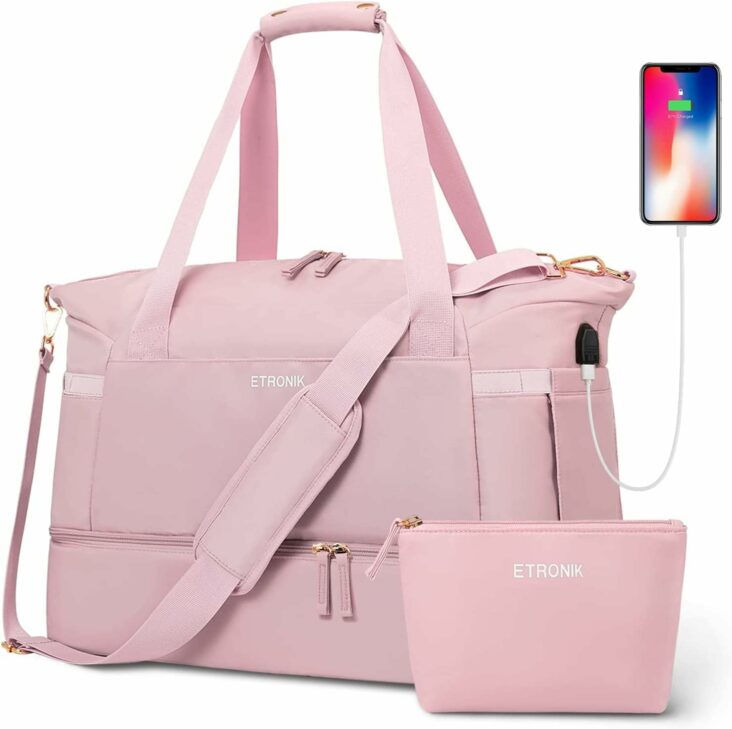 Having a well thought designed travel bag is always a plus when packing for your next trip. In most cases, a travel bag can be large and suitable for unisex. For female (cannot speaks for all), it would be a plus if the travel bag is large but fashionably) designed specifically for women. Not a fashion expert myself, but I think women would appreciate more if traveling with a bag that is designed for female. If you are looking for a female designed travel bag, the Etronik Weekender Bag is potentially one of the many worth delving into.
This duffel bag comes in many colors and can turned into a gym bag mode as well. One special feature available with this bag is its external USB charging port. On the inside, you can connect the port with any power bank (not included) you have. And on the outside, you can easily charge your smartphone via a USB cable at anytime. Imagine that there is no need to open the bag, search for the portable battery pack. Just plug and charge.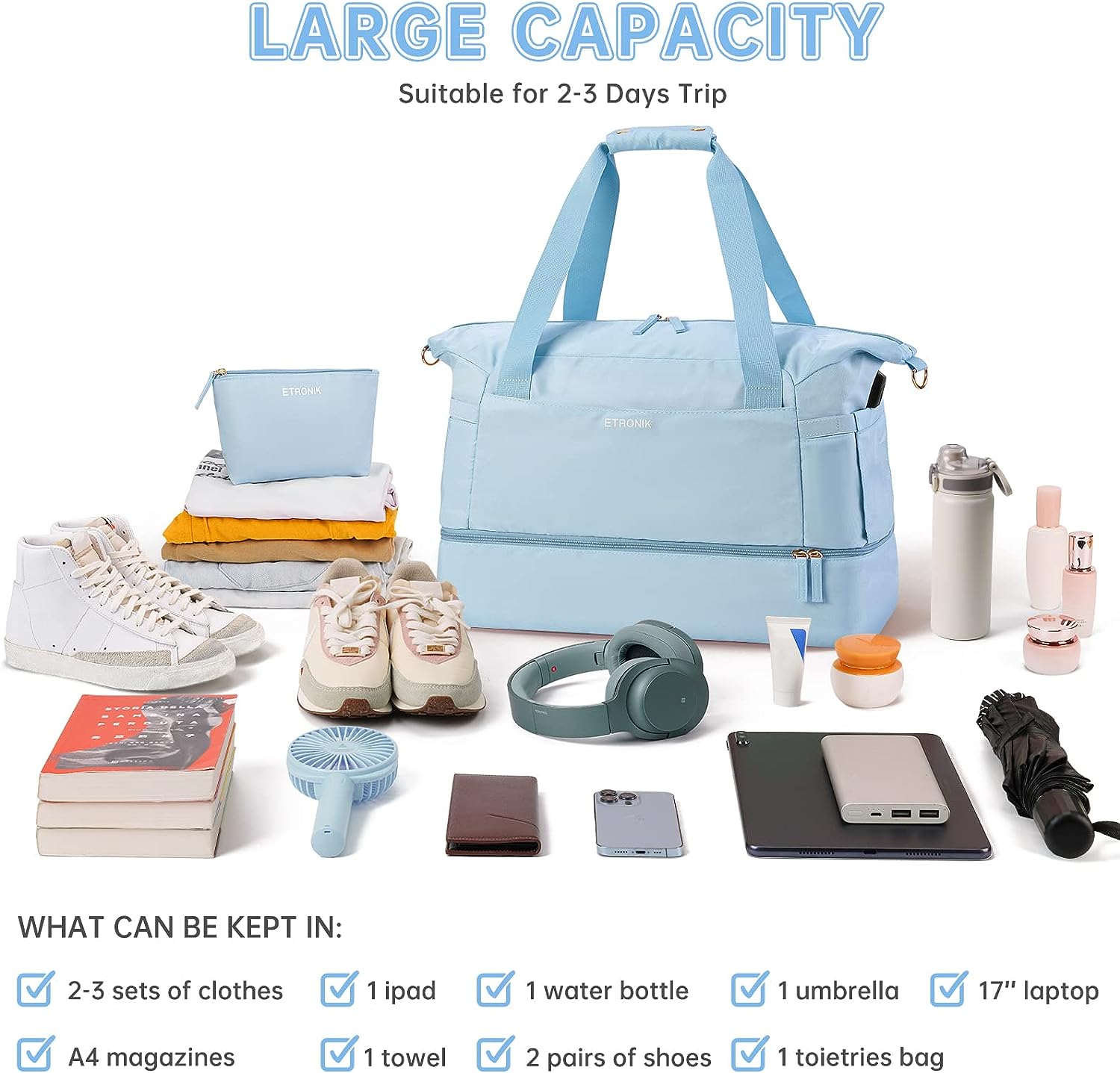 The medium size bag is ~37L, suitable to carry things for a weekend get away trip. It has a designated shoe compartment underneath which can potentially slot in a couple pairs of footwear. It is worth mentioning that the shoe compartment also comes with 2 air vents. This helps clearing the bad smell which may come from the shoes stored within the bag. One other well thought design about this bag is that it comes with a zippered waterproof PVC pocket. This compartment is suitable to store wet clothes, towels or even swimsuits.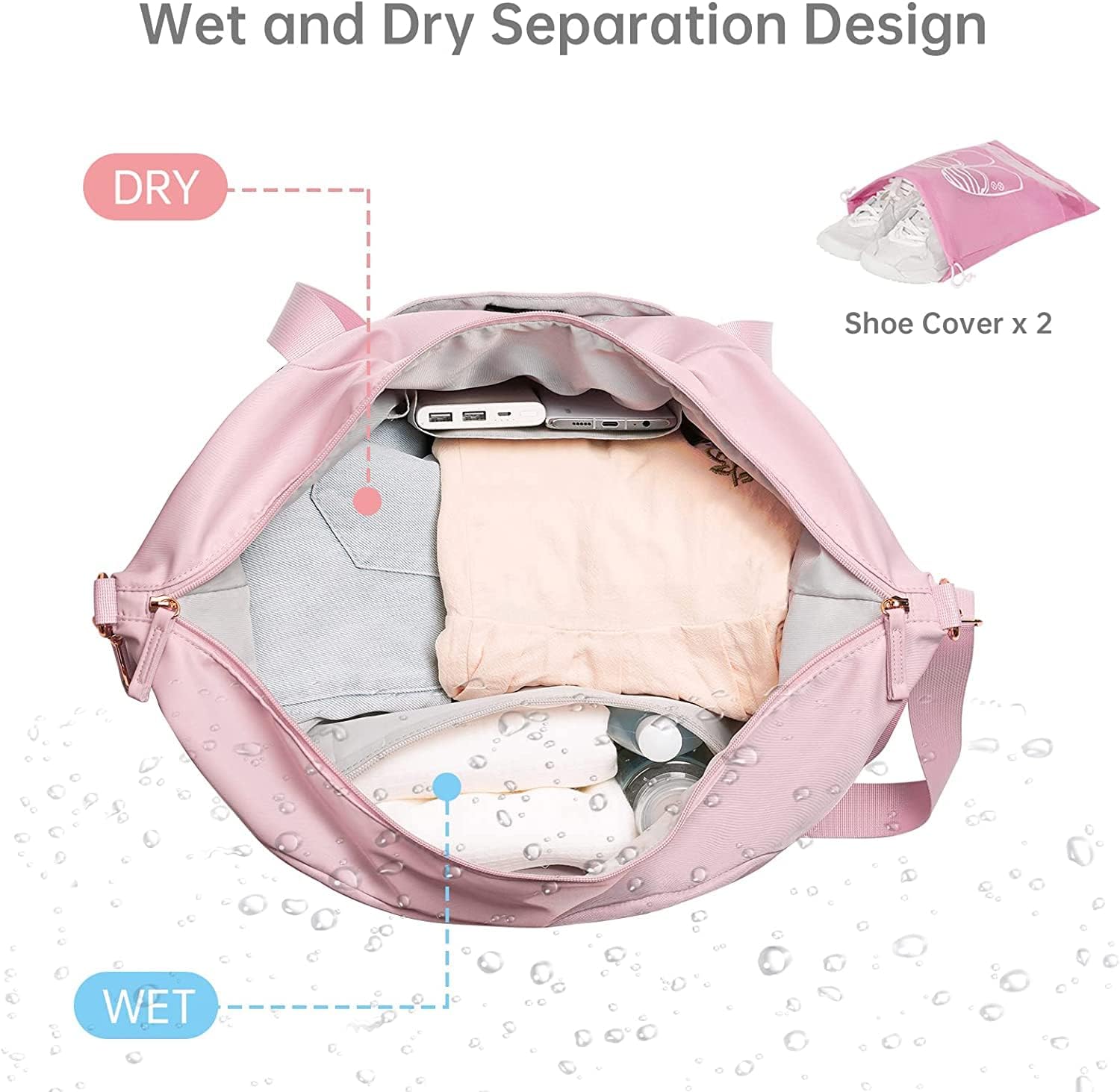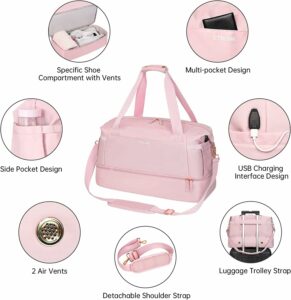 Other than the main and wet compartments, there are plenty of other pockets available so that travel items can be organised conveniently. This duffel bag is made of high quality nylon fabric which is waterproof and can last longer. For more details, tech it out this well thought fashionably designed travel bag suitable for women @AMAZON!