Bionik Power Commuter Travel Bag – Nintendo Switch Organiser with Power Bank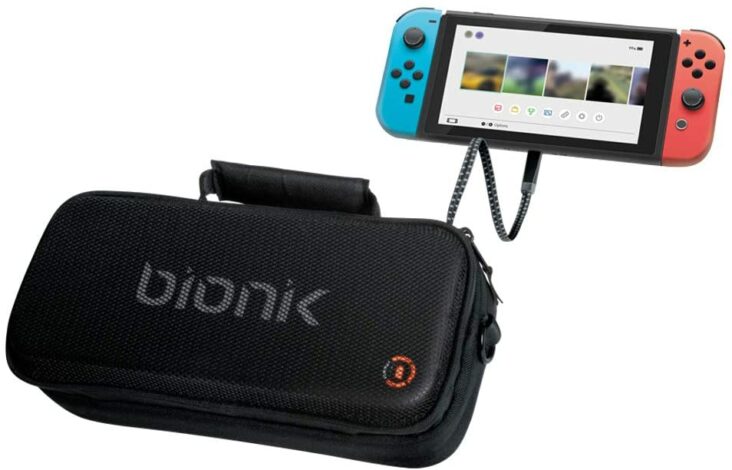 When traveling with your Nintendo Switch, it would be good to have it well protected and organised. Its a plus if some of your favourite games as well as the necessary accessories can be brought along too. Bringing along a power bank when traveling is pretty common and has became essential for some of us too. In this case, it could be a challenge to pack all of these in a tidy and easy to access manner. The Bionik Power Commuter Travel Bag is an organiser worth considering when your Nintendo Switch as well as its accessories are traveling with you.
This bag is designed to fit in Nintendo Switch and have many relevant compartments that helps organising the accessories. It has 18 Nintendo Switch catridge slots allowing you to store your favourite games so that you can have more variety of games even when you are not at home. There is also a pocket specifically to store the joy cons. There are enough space to fit in cable and other accessories too (depending on the accessories size).
This bag comes with a 10,000 mAh power bank which has a USB-C Cable built-in as well. A pretty decent battery capacity size that is enough to fully charge your Nintendo Switch for at least 1 to 2 times. This power bank has got a USB-A output port too, so it can be treated as a standalone battery park that can be used to charge other devices such as smartphones or tablets. This bag comes with a handle for easy carry when on the go but you can carry it across the shoulder too by attaching the shoulder strap available instead.
To better organise your Nintendo Switch and its accessories on your next trip, tech it out the details of this quality and travel convenient bag @AMAZON!