Belkin Gaming Power Bank – Portable Charging Solution with nicely built-in stand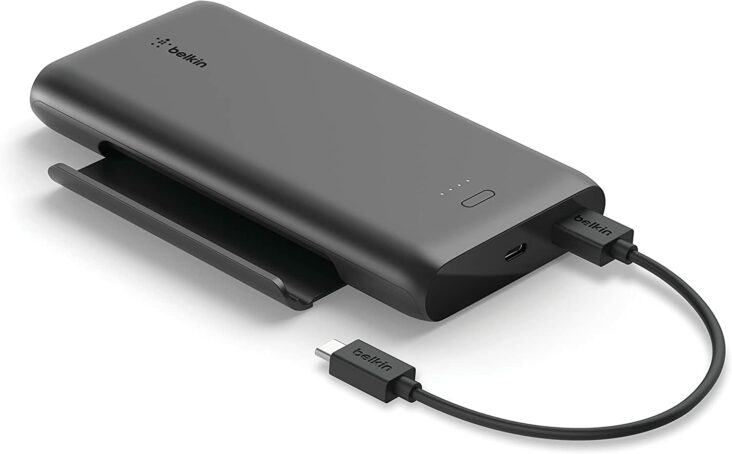 Having a power bank at home or outside is so useful. It can juice up your portable devices specifically smartphones whenever needed. Power bank is one of the best travel item to carry along but it can be used when you are at home too. It is also pretty common that you may still need to use the smartphone even when its charging. Ranging from video calling, browsing content to playing games. If you are charging with a long cable, it may be convenient for you to place the smartphone at a position suitable for viewing. With power bank and if you have a shorter cable, to make the smartphone stand nicely while charging can be a challenge at times. This also depends on the power bank design.
The Belkin Gaming Power Bank is designed with a feature that will make your viewing experience much more comfortable. Even when you are charging with a shorted cable. This 10,000 mAh battery capacity power bank is built in with a smartphone slide-out stand. This power bank can work as a phone stand in general even when you are not charging anything. This allows you to operate your smartphone without holding it at all times. This is convenient when playing games with game controllers, video conferencing or even watching movie on the phone.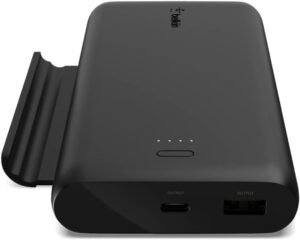 This power bank has got a USB-A and a USB-C output ports. Making this gadget possible to charge two devices simultaneously. With the battery size of 10,000 mAh, this power bank can easily charge a wide range of smartphones to full for at least once. Imagine charging both the phone and the wireless game controller even when you are traveling. It can easily extend your gaming or smartphone viewing experience to more hours. Tech it out the detail specifications of this portable power solution plus smartphone stand @AMAZON!