Anker 633 Magnetic Battery (MagGo) – Strong Magnetic Wireless Portable Charger for MagSafe iPhones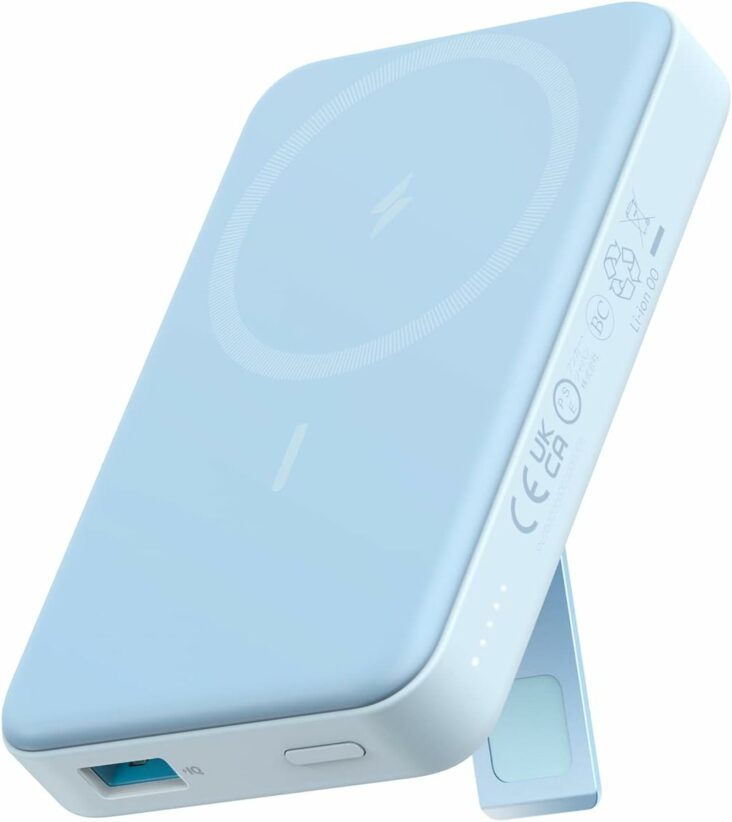 There are plenty of wireless portable chargers which offer other additional features too, available on the market. They can come in different size and design too. It can be bulky which makes it not friendly to travel with (though its portable). But there are some which comes in a perfect size for travel as well. The Anker 633 is one of the many portable charger that is worth considering for an iPhone 12 or later.
Available in 3 different colours, this power bank is measuring at ~10.7 x 6.65 x 1.8 cm and its only weighing at ~ 218g. Making this power bank easy and convenient to travel with. Slot into the travel bag or snap it together with an iPhone 12 or later models. Though there is no mention of it being a MagSafe certified product (at the point of this article being written), the magnetic interface however supports charging MagSafe devices such as iPhone 12 or later. Note that there is also mention that the magnetic charging surface is not recommended for iPhone 13/12 mini.
This power bank is built-in with 10,000 mAh of battery capacity. This makes the gadget capable to charge fully on most of the smartphones in the market for at least once. It has a built-in foldable stand too. When a compatible iPhone is snap on together with the power bank, turn this device into a stand for hands-free viewing. The magnetic surface supports holding the phone in landscape mode too. So it is possible to view the phone content either in portrait or landscape mode while the power bank stand is unfold.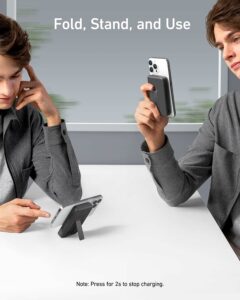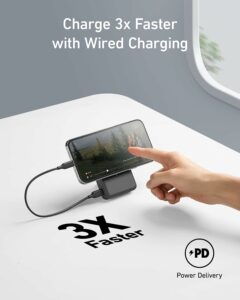 The Anker 633 has got a USB-A which can deliver up to 18W of output power. Hence, it is still possible to charge up other smartphones or USB devices without charging through the magnetic surface. And there is also the USB-C Power Delivery port capable to input or output up to 20W of power. This port can charge up other devices as well as charging itself faster. Pass-through charging is supported too. There are other safety design being built-in for this travel friendly gadget plus many other features too, to find out more, tech it out the details @AMAZON!